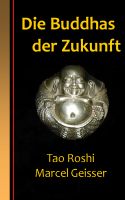 Die Buddhas der Zukunft
by

Marcel Geisser
Ein authentischer Buddhismus für den Westen – Wege zu unserer Befreiung Der Autor begann seine intensive buddhistische Praxis 1968 und praktizierte mit bekannten Lehrern wie Geshe Rabten, Goenka, Jack Kornfield, Josef Goldstein und Thich Nhat Hanh, von dem er 1994 als Dharma-Lehrer autorisiert wurde. Seit 1983 gibt er Meditationskurse und seit 1986 leitet er das Meditationszentrum Haus Tao.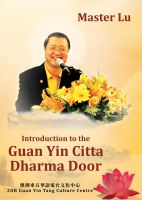 Introduction to the Guan Yin Citta Dharma Door
by

Kelly Liu
Master Lu is regarded as the primus inter pares. Through his powerful ability for Totem Enquiry, Master Lu is able to examine one's Totem in heaven according to the birth year, Chinese zodiac sign, and gender provided by the inquirer. By referencing the Totem, all information about one's past, present and future lives can be collected.