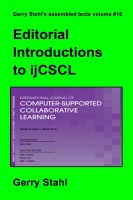 Editorial Introductions to ijCSCL
by

Gerry Stahl
The editorial introductions to the International Journal of Computer-Supported Collaborative Learning (ijCSCL) situate and highlight the unique perspectives and contributions of the individual papers. They also present reflections on topics of CSCL theory and methodology, providing a lively, stimulating introduction to the CSCL research field. ijCSCL was rated the #2 educational research journal.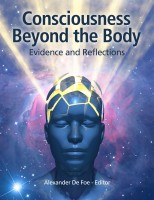 Consciousness Beyond the Body: Evidence and Reflections
by

Alexander De Foe
(5.00 from 1 review)
'Consciousness Beyond the Body' presents the latest theories, research, and applications of out-of-body experiences (OBEs) and other consciousness states that transcend the limitations of one's physical body space. As a modern compilation on the topic, the book aims to meld contemporary scientific evidence with the latest and most compelling practical applications of OBEs.