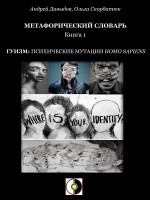 Гуизм: Психические Мутации Homo Sapiens
by

Andrey Davydov

&

Olga Skorbatyuk
Gui/gui(изм) не принадлежат к разряду феноменов, особенных явлений, редких фактов, и не могут быть отнесены к чьим-то субъективным представлением, т. к.это явление универсальное и доступное широкому наблюдению. Gui в современной культуре принято называть словами «человек», «люди». Мутации в виде gui-изма имеют психический патогенез, патологические изменения.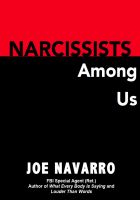 Narcissists Among Us
by

Joe Navarro
Based on former FBI Sp. Agent Joe Navarro's experience as a criminal profiler and behavior specialist, this short booklet/checklist, "Narcissists Among Us," provides the average person with the tools necessary to spot and assess Narcissistic personalities. The short booklet offers practical guidance and a comprehensive checklist of over 100 typical behaviors and traits associated with Narcissists.
Related Categories