Harmony From The Inside Out: A Guide to Peak Performance
by

Jan Carley
Live into your potential by leveraging your biggest asset - You! Use this book and the exercises in it to explore and experience the positive results of living, working and performing from the inside out. Shift to an appreciative mindset, eliminate your limiting beliefs, learn how to reduce mental interference...and more! A life of possibility awaits.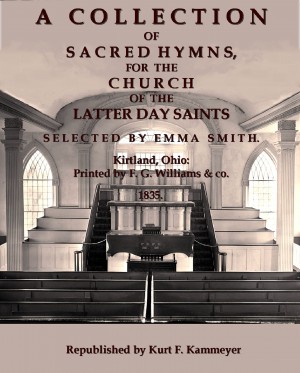 A Collection of Sacred Hymns, for the Church of the Latter Day Saints
by

Kurt F. Kammeyer
In early 1836, Frederick G. Williams and William W. Phelps published the first hymnal of the Church of Jesus Christ of Latter-day Saints at Kirtland, Ohio. It contained ninety hymns, but only the words were included - the Saints were expected to know the tunes by heart. This new publication represents the first time that the 1835 LDS hymnal has ever been published along with its tunes.