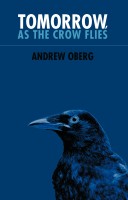 Tomorrow, as the Crow Flies
by

Andrew Oberg
(5.00 from 1 review)
"Tomorrow, as the Crow Flies" is a book of ideas. Written in the style of a blog, it covers such philosophical topics as the absence of a soul, issues of personal identity and community, core values for modern life, and the nature of truth. Personal, social, and political concerns are also discussed, with a unique form of government offered for consideration in the author's 'control socialism'.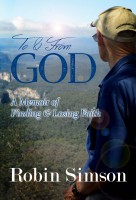 To and From God: A Memoir of Finding and Losing Faith
by

Robin Simson
To and From God is one man's spiritual journey from "Churchie" Anglican schoolboy to agnostic environmental activist. In this refreshingly honest spiritual memoir, geography teacher and orienteering enthusiast Robin Simson explores philosophy, scientific thought, theology, and environmental principles and pits his long-held Christain ideals against secular humanism, Gaia theory, and ethics.
Related Categories