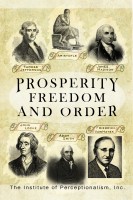 Prosperity Freedom and Order
by

The Institute of Perceptionism, Inc.
from outside the boundaries of the conventional wisdom, this book gives the reader a unique perspective of the world economy and offers unique solutions for the many recognizable problems of the current system. this book offers the reader an understanding of the fundamental foundation of freedom. on this foundation is constructed a simple morality that can produce a peaceful orderly society.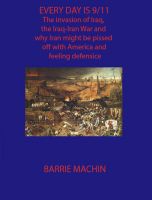 EveryDay is 9/11
by

Barrie Machin
The Iraq War and why Iran is pissed off with America. This book was the best available radical critique of US foreign policy in Iraq. Some content is not as relevant now but the main section about US support of Iraq in the terrible war against Iran explains a lot about current nuclear fears.the author proposes complete Nuclear disarmament.