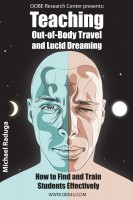 Teaching Out-of-Body Travel And Lucid Dreaming
How to Find and Train Students Effectively. Teaching out-of-body travel and lucid dreaming means success, an easy and interesting way to make good money, and travel all around the world to lead seminars and network. This is the hottest and most promising field of personal development. Let's change the world together - join us! Perhaps it's your destiny?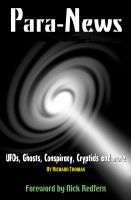 Para News The Very Best of Richard Thomas
A gripping account of the very latest developments in the esoteric worlds of conspiracy theories, Ufology, paranormal investigations and the bizarre. The book takes a critical look at timeslips, ghosts, UFOs, cryptids, mind control, aliens, disinformation, black-ops, the Bermuda Triangle and a host of other paranormal phenomena. Includes interviews with the main players in the field.