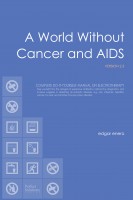 A World Without Cancer and AIDS
This is more than just an exploration of the possibility of a life free from dreaded diseases like cancer and AIDS. Come and join me in an adventure that may save lives and fortune! Free yourself from the dangers of expensive antibiotics, radioactive diagnostics, and invasive surgeries in defeating all parasitic diseases, cancer, hiv-aids, vasculitis and all other immune system disorders.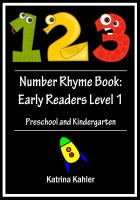 123s Number Rhyme Book: Early Readers Level 1 - Preschool and Kindergarten
123 Number Rhyme Book contains 7 number rhymes to help your child learn about the value of numbers. This great book has 7 rhymes. Your child can use the book to practice their early counting and reading skills. You and your child will love this book. Look for others in the I Am A Reader Series by typing Katrina Kahler into the search bar.