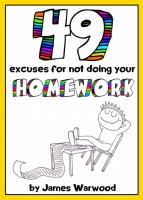 49 Excuses for Not Doing Your Homework
by

James Warwood
Forgotten to do your homework?... Heart pounding in your chest?... No one willing to swap for your lunch money?… Here's 49 excuses for not doing your homework! Join the hilarious adventure of these cheeky kids who will try absolutely anything to wriggle away from the menacing teacher stare. With an illustration for each haphazard attempt you're guaranteed to laugh, smirk, and chuckle for hours.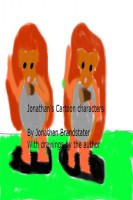 Jonathan's Cartoon Characters
by

Jonathan Brandstater
(5.00 from 2 reviews)
Jonathan's Cartoon Characters is a collection of humorous illustrations drawn by the author. The book is suitable for adults, as well as for children between the ages of seven and twelve.