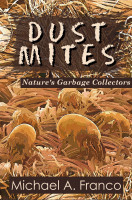 DUST MITES Nature's Garbage Collectors
by

Michael A. Franco
Dust mites are tiny, almost microscopic little creatures that live in things where you spend lots of time-- like your bed, your pillow, on the comfy couch, and the shaggy rug. They are always hungry, but you'll never guess what they hunger for, and what they munch on all the time?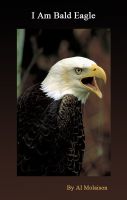 I Am Bald Eagle
by

Al Molaison
(5.00 from 1 review)
The bald eagle lives only in North America. It was almost lost to the continent. It was hunted. Pesticides killed its eggs. Chemicals coming into the waters poisoned the fish it ate. The hunting stopped. The pesticides are banned. The chemicals are controlled. The bald eagle has recovered.