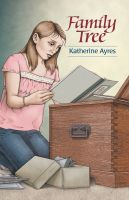 Family Tree
Eleven-year-old Tyler Stoudt starts sixth grade off on the wrong foot. She has Ms. Custer, the toughest teacher in school, who has announced that the schoolwork for the year will revolve around one project: a family tree. Tyler doesn't have a family tree--she has only Papa. As Papa said, her family tree was "chop down and burnt up. " But Tyler decides to do her best on the family tree project.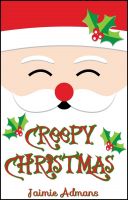 Creepy Christmas
(4.00 from 1 review)
Strange things are occurring in the neighbourhood. A mysterious snowfall, one Santa too many, and eyes of coal that watch you wherever you go. Ten-year-old Kaity is busy trying to get rid of her mum's creepy new boyfriend and reunite her divorced parents, but her curiosity gets the better of her when she meets the new mall Santa and his enchanting daughter Blizzard.