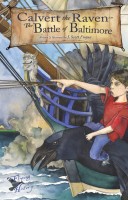 Calvert the Raven in The Battle of Baltimore
by

Jonathon Scott Fuqua
You think history is boring? Baltimore kid Daniel does, until a chance encounter with a magical talking raven named Calvert sends him flying back to 1814, where he finds his home city under siege by a British army on the verge of defeating the United States of America in the War of 1812.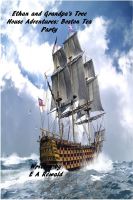 Ethan and Grandpa's Tree House Adventures: Boston Tea Party
by

E A Rewald
Ethan can't believe that his new home has come with a tree house in the backyard. He knows that his Grandpa will be just as excited as he is. With mother off to her first day of work, Ethan and Grandpa soon find out that this is no ordinary tree house. We invite you to climb up the ladder and discover the magic that awaits.