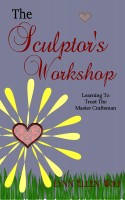 The Sculptor's Workshop: Learning to Trust the Master Craftsman
by

Lynn Ellen Wolf
On a hill overlooking a small town, a sculptor works to create perfect hearts. People from all around bring him their hearts made of wood, marble, and clay. Some hearts trust him completely, but others aren't so sure. This fable displays the love and care offered to all of us from God, the very creator of our hearts. Great story for young readers.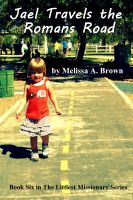 Jael Travels the Romans Road
by

Melissa Brown
Book Six in The Littlest Missionary Series finds Jael learning the Romans Road, a simple presentation of the gospel. She is preparing to go to her mission field, and she knows that leading children to her Savior is the most important thing she can do. Helping them to know WHY they need Him and HOW to know Him is what this Road is for.