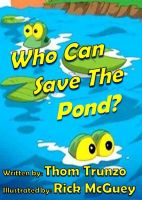 Who Can Save The Pond?
by

Thom Trunzo
"Who Can Save the Pond?" is written for children. It invites them to look at conflict resolution and acceptance of those who are different in a respectful manner. In this story, the youngest offers an alternative perspective contrary to those of the rest of the members. The wise old catfish sees the value in her point of view. Her plan is accepted and leads to a peaceful solution.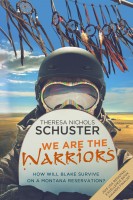 We Are the Warriors
by

Theresa Nichols Schuster
(3.00 from 1 review)
2015 USA Regional Excellence Book Awards Finalist - Blake can't believe he's been dragged to an Indian reservation on the eastern Montana prairie for his junior year. There's no snowboarding here, all his friends are back in Bozeman, and his dad's the principal. Could it get much worse? We Are the Warriors, a contemporary young adult novel, is set on the rolling plains and mountains of Montana.