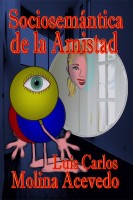 Sociosemántica de la Amistad
by

Luis Carlos Molina Acevedo
Sociosemántica de la Amistad, es un estudio sociolingüístico sobre el papel de la amistad en las relaciones de las personas. También se considera a la amistad como una herramienta para estudiar a los grupos de iguales, en especial las bandas para delinquir.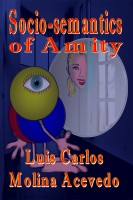 Socio-semantics of Amity
by

Luis Carlos Molina Acevedo
SOCIO-SEMANTICS OF AMITY is an essay, from the Socio-semantics, about amity. This is explored in its dimension of relationship between people, but also as a study tool to address the complexity of relations between peer groups, whether academic associations or bands to commit crimes.