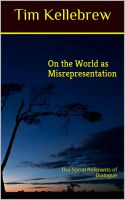 On the World as Misrepresentation
by

Tim Kellebrew
In this paper length eBook, psychotherapist and philosopher Tim Kellebrew introduces social referents of dialogue. In this groundbreaking work, he shares an emerging theory of epistemology that transcends 'private' views of representation. Kellebrew also identifies some common errors of our Western Cartesian inheritance and how to transcend them.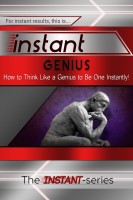 Instant Genius - How to Think Like a Genius to Be One Instantly!
by

The INSTANT-Series
Genius - what comes to mind when you hear that? Imagine being able to be a genius yourself. "Huh? That's ridiculous!" you say? So did critics to the geniuses of the past who thought differently from the conformity of their time, being ahead of their time. The myth demystified on what actually constitutes a genius (and it's not IQ) and how to be a genius can unlock and awaken your own inner genius.
Related Categories