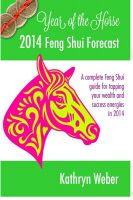 2014 Feng Shui Forecast, Year of the Horse
by

Kathryn Weber
The ultimate feng shui guidebook for the Year of the Horse, the 2014 Feng Shui Forecast outlines what you can expect in the year ahead in all areas of life -- from career to love, finances to health. Includes Chinese Zodiac horoscopes for all 12 signs, forecast for each house direction and all 8 bedroom directions, monthly flying star movements for all of 2014 and New Moons for each month.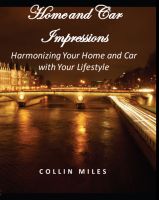 Home and Car Impressions - Harmonizing Your Home and Car with Your Lifestyle
by

Collin Miles
There is something great about A-list living and Home and Car Impressions, the thirteenth book of a twenty-one book series (The Insiders' Lifestyle Guides), is the harmony step to achieving such an extraordinary life. The more you pay attention to your surroundings, the easier it becomes to fine tune those things in your life to compliment your image of choice.
Related Categories