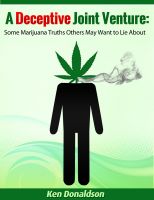 A Deceptive Joint Venture: Some Marijuana Truths Others May Want to Lie About
by

Ken Donaldson
A Deceptive Joint Venture: Some Marijuana Truths Others May Want Lie About has been created to help the reader have a more comprehensive understanding of marijuana. This is NOT intended to support nor reject the idea of marijuana legalization, or the use of medical marijuana. This is simply to provide you with some facts, research and findings about marijuana use, abuse and addiction.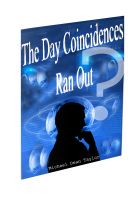 The Day Coincidences Ran Out
by

Michael Dean Taylor
I guarantee you this book will change your life forever. I assure you nothing like this has ever been written before. All you need is an open mind and a willing heart. My content is completely original and unique and has been drawn from 25 years of addiction and emotional suffering I have turned my life around and gained emotional freedom and a life beyond my wildest dreams. If I can you can.