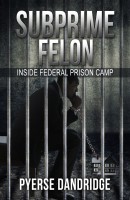 Subprime Felon: Inside Federal Prison Camp
by

Pyerse Dandridge
This book recounts Pyerse's experience inside Herlong and at the halfway house where he was sent to readjust to society. To successfully restart his life, he first had to survive the pettiness, dehumanization, and psychological bondage of the prison camp. Then he had to overcome his own personal emotional challenges, and somehow use the exclusion from family and friends to his advantage.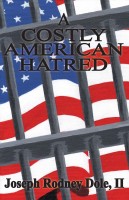 A Costly American Hatred
by

Joseph Rodney Dole II
A Costly American Hatred is an in-depth look at how America's hatred of "criminals" has led the nation down an expensive path that not only ostracizes and demonizes an ever growing segment of the population, but is also now so pervasive that it is counterproductive to the goals of reducing crime and keeping society safe, wastes enormous resources, and destroys human lives.