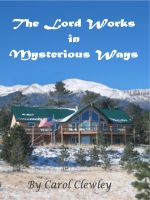 The Lord Works In Mysterious Ways
by

Carol Clewley
(5.00 from 2 reviews)
Unless you have attained fame, fortune, or made a unique contribution to humanity, how many older, childless people can actually see a definite purpose for their life? This amazing, bizarre, humorous, heartbreaking, love story, destined from childhood until age 68, reveals God's ultimate plan for two Colorado Springs natives. It is laced with pets, money, history, perseverance, trust, and love.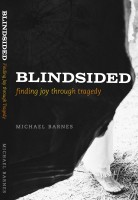 Blindsided Finding Joy through Tragedy
by

Michael Barnes
Blindsided, finding joy through tragedy, is the true story of a man whose wife walks away from their eleven year marriage leaving him emotionally, physically, and spiritually broken. As he struggles to understand why, he ends up finding himself through a process of surrendering to God. Ultimately, his journey leads him to joy, forgiveness and healing.