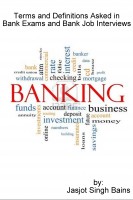 Terms and Definitions in Bank Exams and Bank Job Interviews
by

Jasjot Bains
This ebook contains terms and conditions that are asked in bank exams and bank interviews. Getting these terms and definitions on your fingertips will help score easy marks in the written exam and also create a good impression in front of the interviewing panel during bank exam interview.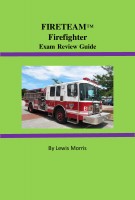 FIRETEAM™ Firefighter Exam Review Guide
by

Lewis Morris
Learn how to pass the FIRETEAM™ Firefighter Exam and become a professional firefighter. The number of candidates taking the exam has increased dramatically in recent years, reflecting the desirability of the profession. In order to succeed against this increased competition, the candidate must be prepared to tackle the unique question types found on the exam.