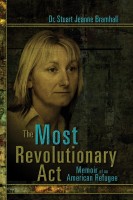 The Most Revolutionary Act: Memoir of an American Refugee
by

Dr Stuart Jeanne Bramhall
Fifteen years of intense government harassment leads a psychiatrist, single mother and social activist to close her 25-year Seattle practice to begin a new, safe life in New Zealand. What starts as phone harassment, stalking and illegal break-ins quickly progresses to six attempts on her life and an affair with an undercover agent who railroads her into a psychiatric hospital.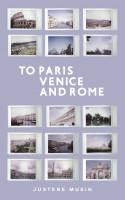 To Paris, Venice and Rome
by

Justene Musin
I had to get out of New Zealand. I had to go somewhere far, far away. Paris was my first stop. Then Venice. Then Rome. I mostly travelled alone, meeting with old and new friends along the way. I encountered the magnificent sights, observed the French and Italian culture, lived through unexpected moments and tried to figure out my future.
Related Categories