Sub-categories:
Personal inspiration | Spiritual inspiration | General self-help | Daily affirmations | Meditation | 12-step programs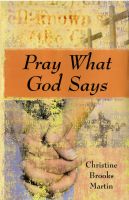 Pray What God Says
by

Christine Brooks Martin
(4.60 from 5 reviews)
"Pray What God Says" is a valuable bible study companion to help you develop a personal relationship with Jesus Christ through prayer. It contains quick access to an extensive listing of topical scriptures relative to many areas of life and introduces one of many keys to effective prayer, that is simply to pray the scriptures, for spiritual growth, family, health, provisional needs and evangelism.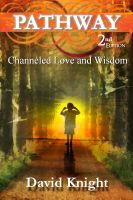 Pathway (2nd Edition) - Channeled Love and Wisdom
by

David Knight
Although the Trans-Leátions reside 1000 light years from Earth, they have been tasked by God to aid humanity through channeled writing and inner dictations.These extraordinary communications answer many questions about our past, present and future. They leave us in no doubt that in our own true 'stillness', a Pathway' of truth is revealed to each and every Soul.