Special Deals
Sub-categories:
Personal inspiration | Spiritual inspiration | General self-help | Daily affirmations | Meditation | 12-step programs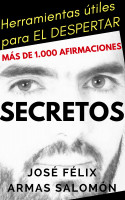 Secretos Herramientas Útiles para El Despertar
by

José Félix Armas Salomón
José Félix Armas Salomón se atreve a crear su propio libro en un momento trascendental de su vida cambiándola por completo. Dirigido a lectores que buscan vibrar positivamente. Se puede leer sin un orden específico y sirve como oráculo bajo la ley de la sincronicidad. Ábrelo en cualquier página y tendrá un mensaje especial para ti. Es el libro perfecto para antes y después de dormir.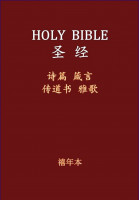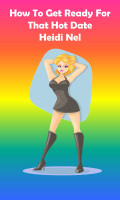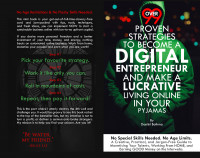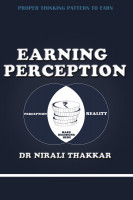 Earning Perception
by

Nirali Thakkar
(5.00 from 1 review)
What you want to earn in life? Only Money? Then what about earning care, respect, love and relationship from others?; and earning freedom for self? Well, This book is self help for those people who want to know "what" and "why" a person should earn in life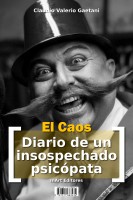 El Caos - [Diario de un insospechado psicópata]
by

Claudio Valerio Gaetani
(5.00 from 3 reviews)
A veces escribir un diario es como prepararse a descifrar, un día, los deseos que hemos tenido siempre escondidos, éste no es el primer libro que escribo, y espero que no sea el último, aunque si pero tampoco es un libro, es un Diario, pero tal como ha sido escrito, es una recopilación de pensamientos e ideas, de aforismas, dichos, palabras dejadas por ahí a dar vueltas en la cabeza.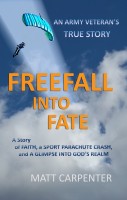 Freefall Into Fate
by

Matt Carpenter
An Army Veteran's True Story of Faith, a Sport Parachute Crash and a Glimpse into God's Realm. Matt Carpenter was almost killed when his parachute hit the ground at over 40 miles an hour. His body was destroyed by the impact. Matt's life was forever changed by God's blessings, and this story will change yours.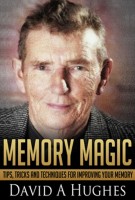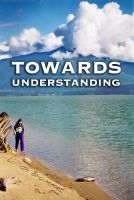 Towards Understanding
by

Lillian Brummet
This book is a collection of 125 non-fiction poems written in chronological order. It is a true story of a young pre-teen female growing up on her own, struggling to survive, breaking the chains of inner demons and finally growing towards understanding of her value and purpose in life – but not quite reaching it. - Thus the title… 'Towards Understanding'.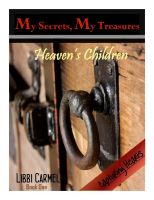 My Secrets, My Treasures ~ Heaven's Children ~ Book One
by

Libbi Carmel
(5.00 from 3 reviews)
Heaven is real. Healing from loss is real. Is it true? Yes it is. Have you lost a child or a love one? Do you wonder if they are in heaven? This is a true story of a mother who lost two children. Having supernatural encounters, she met a child she never knew, and saw the one she lost. In this compelling true story find out the kindness of God as He allows her glimpses of heaven's children.