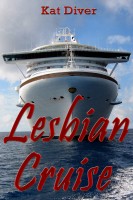 Lesbian Cruise
by

Kat Diver
Lesbian Cruise is a rousing, sensual thriller that follows overworked and underloved Madison through a series of mysterious adventures and sexual escapades aboard a lesbian cruise to the Mexican Riviera. Steamy love scenes and a secret, evil plan by one of the cruisemates keep pulses pumping and hearts pounding from beginning to end.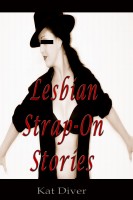 Lesbian Strap-On Stories
by

Kat Diver
Warning: Contains explicit descriptions of lesbian sexual acts. Intended for adults over the age of 18. "Lesbian Strap-On Stories" contains intimate descriptions of 10 lesbians' favorite strap-on role play experiences. Every sensual detail, personal thought and titillating feeling is shared without filter or censor.