About the Series: Speed Reading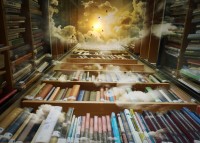 Do you want to learn how to read FASTER?

Today, knowledge is power, but we have less time to sit down and read some books, instead we go on Facebook, Twitter or checking emails. How do you handle this part of your life and read books faster to gain the necessary knowledge to improve your life? No need to spend days or weeks to read books, you can do it faster than you ever thought possible.