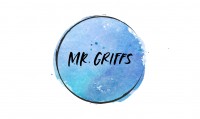 The Absurd Tales of Mr Griffs is a series of short stories.

Rather than being heavy on morals, the series exaggerates reality and is whimsical and quirky. It's all about the irony of life because, let's face it, it's more fun this way.

Mr Griffs, as a character is extremely logical, though he tends to think outside the box. And yet, somehow, his approach to life always seems to get him into trouble. Whether Mr Griffs is creating his own line of tea blends, chasing wild bush turkeys off his property or getting revenge on his pretentious neighbor, the stories will keep you entertained.

There is no predicting what Mr Griffs will do next.