Rosalyn W. Berne
Biography
Rosalyn W. Berne was jolted out of a deep sleep one night in a New York City hotel room. Not sure why she was awake or what to do next, she sat up in the dark, turned on the night-table light, and found herself picking up a pad of paper and pen and writing until dawn. What flowed from that pen was the short story later to become the novel Waiting in the Silence. In her teaching in Science, Technology and Society at the University of Virginia, Rosalyn uses science fiction to lead her students into imaginative moral reflection on emerging technologies, and their influence on our rapidly changing world. Her non-fiction books include Nanotalk: Conversations with Scientists and Engineers about Ethics, Meaning and Belief in the Development of Nanotechnology (Erlbaum, 2005) & Biotechnology and Science Fiction (Pan Stanford Publishing, Forthcoming 2013). She is mother of two artists: a hip-hop musician son, and photographer daughter. She and her life partner--he's a poet and energy consultant--live in a sustainable community in central Virginia.
Books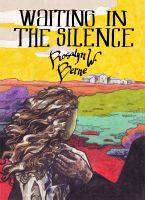 Waiting in the Silence
When VISHNEW, the Virtual Information System for Human Noetic Evolution and Welfare first emerged, it was detected in only seven localities on earth, the island of Nantucket being one. Exquisitely intelligent, it appears to have formed independent of human design. VISHNEW is both venerated and abhorred; venerated by those who are connected, abhorred by the few who insist on their independence.
Rosalyn W. Berne's tag cloud