Wayland Smith
Biography
WAYLAND SMITH is the pen name for a native Texan who has lived in Massachusetts, New York, Washington DC, and presently makes his home in Virginia. His rather unlikely list of jobs includes private investigator, comic book shop owner, ring crew for a circus (then he ran away from the circus and joined home), deputy sheriff, and freelance stagehand. Wayland is a four time participant in, and survivor of, NaNoWriMo, having made the 50,000 word goal each time. A black belt in shao lin kung fu, he is also a fan of comic books, reading, writing, and various computer games (I'll shut Civ down in one more turn. Really). He lives with a beautiful woman who was crazy enough to marry him, and a goofy dog with a fondness for peanut butter and white wine.
Books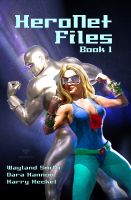 HeroNet Files Book 1
by

Wayland Smith

,

Dara Hannon

, &

Harry Heckel
Ages 14 and up. May be considered inappropriate for children due to strong language, violence, and adult themes. An anthology of novellas by Wayland Smith, Dara Hannon, and Harry Heckel. HeroNet Files Vol. 1 contains three novellas about new superheroes and how they learn to come to grips with their powers and responsibilities: "Argent and the Cobalt Rose," "Murphy's Hero," and "Hidden Strengths.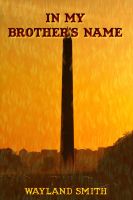 In My Brother's Name
by

Wayland Smith
(5.00)
What if the unthinkable happened to the Nation's Capital? How difficult would it be for terrorists to bring the center of US government to its knees? When a master terrorist seeks revenge for the death of his brother, no one is safe. Ordinary citizens and law-enforcement become heroes and victims alike in this book first written as part of National Novel Writing Month 2009.
Wayland Smith's tag cloud