Leonard Walker
Biography
Leonard Walker is a police officer in Montgomery, Alabama. He is a product of the rustic South whose roots are replete with storytellers and rural folklore. He was exceptionally close to his paternal grandmother who spent countless hours weaving her profound wisdom and life lessons into the fabric of her stories and renditions of a family history as old as Alabama itself.

He attended the University of Alabama as well as Auburn University where he earned a degree in Journalism. Choosing a career in law enforcement, he spent over twenty years as a decorated motorcycle police officer, surviving several serious accidents and rising to the rank of lieutenant.

He spends his free time writing short stories and poetry, some of which is featured on his Facebook literary page.
Books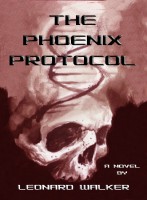 The Phoenix Protocol
by

Leonard Walker
The DNA of history's giants rests quietly in graves all over the world. A revolution in technology can now awaken them. When science can raise the dead, who will return?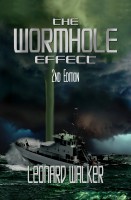 The Wormhole Effect (2nd Edition)
by

Leonard Walker
Daniel Ross, an Army Air Corps pilot trying desperately to abandon his stricken aircraft over the Dutch countryside during WWII, plummets down the throat of a rogue wormhole and hurls 70 years into the future before splashing into the sea. When he is rescued by Anna and her team, the two feel a powerful bond between them and lose their hearts to one another.
Leonard Walker's tag cloud