Mary O Paddock
Biography
Mary Paddock lives with her family in the Missouri Ozarks. To date, she's written four books and numerous short stories and her short work has been published in a variety of venues. Mary is an avid gardener, loves long walks, and good books. In her spare time, she rescues strays, flea market china, and abandoned ideas.
Where to find Mary O Paddock online
Books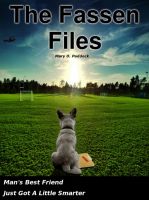 The Fassen Files
by

Mary O Paddock
When Ellen finds a small dog in a parking lot and takes him home, she has to buy a lot of new shoes (if you've ever had a dog you'll understand this). But he turns out to be exactly what she needs, and more. A lot more. Unfortunately, a lot of other people think they need him too. People with power. People with guns. One of them will love her. Another will just see her as in the way.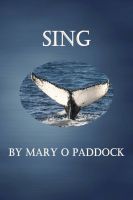 Sing
by

Mary O Paddock
Meet a man who doesn't understand women or whales, a woman who cries when it rains (or is it the other way around?), and others in this whimsical collection of short stories and vignettes.
Mary O Paddock's tag cloud