Darkness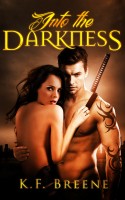 Into the Darkness (Darkness, 1)
I'd always been different. I saw objects in the night where others saw emptiness. Large, human shaped shadows, fierce yet beautiful, melting into the darkness. I collected secrets like other women collected bells; afraid to fully trust lest my oddities be exposed. Until I saw him. He'd been gliding down the street, unshakable confidence in every step.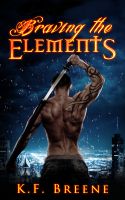 Braving the Elements (Darkness, 2)
"I loved the darkness, but I also craved the light. The night called to my magic, the day to my spirit." Sasha has always known she was different, but now she also knows that the shadow men she's seen all her life, are real. She must fight for her life, and the man she loves, before she can sink in to her new life.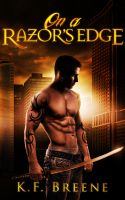 On a Razor's Edge (Darkness, 3)
Life for Sasha isn't getting easier. She has survived run-in's with monstrous Dulcha, lived through an abduction, and even made it passed Charles' constant badgering for sex. But if she thought the hurdles of this new life were behind her, she was dead wrong. When the Regional comes to visit Stefan's clan, the pressure increases. Sasha finds herself on a giant scale, grave danger all around.