Highland Tales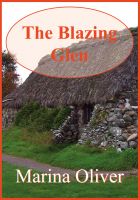 The Blazing Glen
Janet Mackay dislikes Englishmen, especially the Marquess of Sutherland who will evict them to make way for sheep. So when Alastair Fenton arrives, she is far from friendly. After the eviction grandmother Mary dies. Janet will go to Canada to join her brother, who fled after the '45, but on the way to Glasgow disaster strikes. Janet accepts Alastair's help, rejecting Murdo who wants to marry her.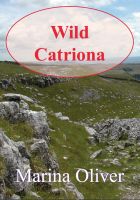 Wild Catriona
Catriona's passion is for fabrics and printing. With father lost at sea, her mother losing the will to live, her Uncle wanting her to marry the bigoted newcomer, and her cousin wanting her as his mistress, she must flee to her Dutch relatives. Needing money after hers is stolen, she persuades Rory Napier to employ her to supervise the block printing of linen at his Glasgow factory.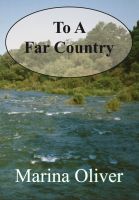 To A Far Country
Evicted from their Highland croft, Jamie and Flora Lennox, with their baby daughter and other families of the township, go to Nova Scotia to start a new life. The leaving of the glen is heart-rending, and soon more disasters strike, on the voyage and as they move westwards to find suitable land. Can they survive in this new, raw country? Will they find happiness in their new lives?