Carmel Charmers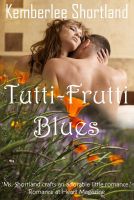 Tutti-Frutti Blues, book one Carmel Charmer Series
Town therapist Maisie Daniels is having a bad day. A double scoop of tutti-frutti ice cream is sure to boost her mood. When Sgt Jake Hennessey spots her step out of the shop with her cone, he doesn't to cite her for eating ice cream on the street, a recent ban, but invites her to dinner instead. By he end of dinner, Jake thinks he could love Maisie.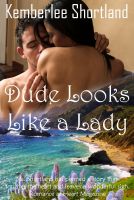 Dude Looks Like A Lady, book two Carmel Charmer Series
Pamela Howard can't believe she let her friend Maisie talk her into dressing as King Louis XVI for a charity event. Hank Delacroix is ready to throttle his friend Jake for tricking him into dressing as Marie Antoinette. When Pam finally meets her partner, memories and heartache awaken. And when Hank realizes Louis is his ex-fiancé, he has to find a way to finally apologize.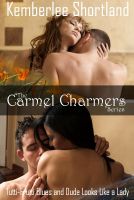 The Carmel Charmers Series
The Carmel Charmers Series includes the novelettes Tutti-Frutti Blues and Dude Looks Like A Lady. These stories are set in the quaint town of Carmel-by-the-Sea, California, when eating ice cream while walking through town was illegal and one required a permit to wear high heels!