Just You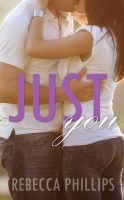 Just You (Just You #1)
Through witnessing her parents' bitter divorce, sixteen-year-old Taylor Brogan has learned what she believes to be a certainty—men lie, men betray, men can't be trusted. Betrayed one time too many, Taylor vows to give up boys for good. But when she meets sweet, gorgeous Michael Hurst, everything she knows—or thought she knew—is about to be challenged.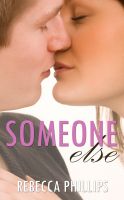 Someone Else (Just You #2)
When her boyfriend Michael leaves for college, 17 year old Taylor is determined to make their long-distance relationship work. But she can't deny her growing attraction to Dylan, a cute soccer player, especially when her relationship with Michael starts falling apart. When the inevitable break-up occurs, Taylor begins a rebound romance with Dylan that quickly becomes more than she bargained for.