The Death Trap Trilogy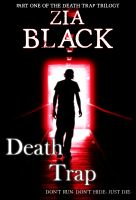 Death Trap
Don't Run. Don't Hide. Just Die...The Death Trap trilogy starts with Death Trap, a twisted European thriller with a dash of crime. Wren Ives' holiday is over. She's in a packed train 400 feet below sea level with no end in sight. A cloaked figure lurks outside, the third rail is live, and air is running low. Someone wants them dead, but why?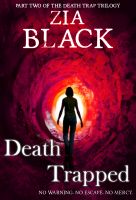 Death Trapped
The Death Trap trilogy continues with Death Trapped, an action-packed crime-thriller that'll leave you gasping for air. Bossy Inspector Black is on a mission: find the Death Trap base. Follow him as he travels the world uncovering clues to the ultimate hideout. Armed and dangerous, he's ready for action. So are the Death Trappers. One side will strike first, but who will it be?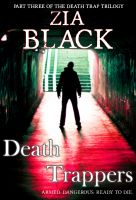 Death Trappers
Death Trappers concludes the Death Trap Trilogy with an explosive finale. Jasper Mariko will do anything to protect his family, even if it means infiltrating one of the deadliest factions of all time. Unfortunately, now he must play the hitman role. Will Jasper sacrifice others to protect his loved ones, or resist the evil around him for the greater good?