The Many Worlds of the Solarian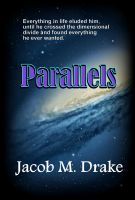 Parallels
Having unusual abilities can be a great thing - unless you have no one to share in them. This is how Marshall Montgomery experiences life until he discovers how to cross the dimensional divide to a different Earth where others like him exist - and he finds the girl he's always dreamed of as well as the family he lacks on his own world.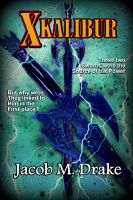 Xkalibur
Patrick Riley, college student, suddenly finds himself holding two ancient swords - and his body transformed into that of an alien metallic warrior. Is it possible his old friend Cameron Kensington can help or have Cameron's own changes made him the enemy? The second book of The Many Worlds of the Solarian. There are too many changes coming to miss a single installment.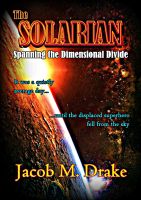 The Solarian
On Earth super-powered beings exist, but the being known as The Solarian is the most powerful of them all, that is until another hero falls from the sky and crashes bodily onto the streets of New York City out of nowhere and then it's up to The Solarian to not only figure out who he is and where he came from, but answer the question as to why this being is nearly a replica of himself.