Wanted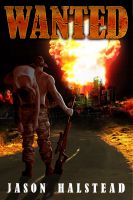 Wanted
Carl Waters left the army behind before the bomb went off in L.A. He lived off the grid, avoiding the fallout from the bombs and the Burnout Fever that ravaged the world. All that changed when three stragglers showed up. Two children led by a shepherd who had lost her own way. Now they must survive the North American badlands, an enemy with unlimited resources, and each other.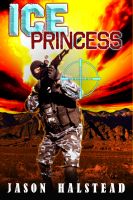 Ice Princess
Tanya Kurkova is still wanted. The technology used to rebuild her can't be allowed to fall into the wrong hands. This time her father has sent a new hunter after her. A new hunter with the same technology plus years of experience and unlimited resources. Once escape becomes impossible only one option remains: Revenge.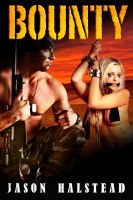 Bounty
Life was good, if boring, for retired special forces operator Carl Waters and his wife Jessie until she received an offer to reprise her acting career and star in a new role. When a hired gun tries to kill Jessie on the movie set they discover that their fame is not the blessing they'd hoped for. Carl has to defend his family from the loose ends of their old lives. That, or avenge them.