Death Spiral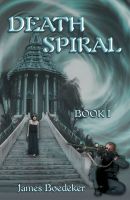 Death Spiral
An ex-Navy SEAL in Thailand, haunted by the ghosts of his past, lives on a diet of booze and prostitutes - and milkshakes. To redeem himself, he needs to help the scarred young woman at Dairy Queen, and maybe the ghosts will leave him in peace. But there's no peace for a trained killer whose inner beast demands vengeance against those who victimize others. He's in a death spiral to get it done.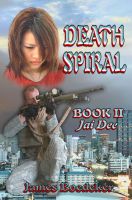 Death Spiral Book 2: Jai Dee
An expatriate sniper assassin retired from the business, ends up in Bangkok, where he tries to redeem himself by protecting 'working girls.' Known as Jai Dee - Good Heart - he finds happiness with a former working girl until a killer invades the city. Now he must seek help from other expatriates to help him rid Bangkok of this terrible menace - but what will that task truly cost him?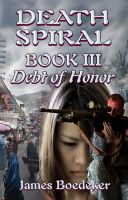 Death Spiral Book 3: Debt of Honor
Ex-Navy SEAL Robert O'Leary is happily living in Thailand with his wife Mina and kids and extended family until friend and ex-CIA operative Bruce draws him into a plan to declare war on Muslim extremists. After the last bloodbath, Robert promised Mina the killing beast would not come out again. But then Bruce gets in serious trouble, and Robert must pay a debt of honor and damn the consequences.