Isshuay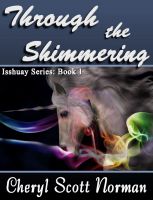 Isshuay Series Book 1: Through The Shimmering
Why is shy, dreamy Ali the only one who has the power to save the magical land of Isshuay? How can Bern, a boy she has only just met, convince her that she must go with him to a place she has never heard of? Who are the mystical Silver Ones who have chosen her for this special task?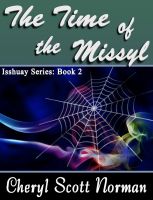 Isshuay Series Book 2: The Time of the Missyl
Isshuay's border has been breached by a Missyl, a mysterious, shape changing creature from a neighbouring land. Hopelessly lost in a hostile environment, the lonely Missyl is unwittingly contaminating the inhabitants of Isshuay as it searches for the way home. As the years pass, the land's goodness is slowly disappearing through the breach in the border. Anger and despair have replaced...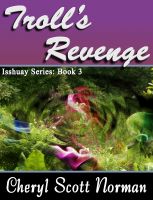 Isshuay Series Book 3: Troll's Revenge
In this third novel in the Isshuayan Series, the troll, Goran, plots revenge by coercing two silversmiths to attempt the forbidden act of opening a path through the Shimmering to Ali's world. Ali's mother, Jane, is mistakenly kidnapped by the smiths and held prisoner in the Isshuayan tundra.