Gabriella and Valeria the Slutty Schoolgirls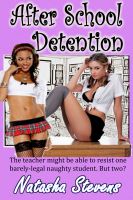 After School Detention
Gabriella and Valeria are both 18 and the two hottest girls in school, but they've got a little problem -- they've been given detention for using their telephones in class. But they also have a plan to make detention a lot more enjoyable, involving plenty of teasing, spanking, dirty talk, bondage, and finally hot three-way sex.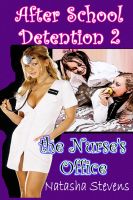 After School Detention 2: The Nurse's Office
Gabriella and Valeria are 18 years old and the two hottest girls in school, seniors are few months away from graduating. They've got a little problem though; they need a medical excuse to make up some tests they missed. Nurse Collins has a little problem, too. She's alone in her office with the two of them, and they'll do ANYTHING to get that excuse ...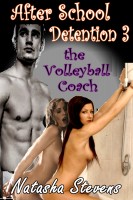 After School Detention 3: The Volleyball Coach
Gabriella and Valeria, the two hottest 18-year-old sluts in the school, are back again, and this time they're in BIG trouble. Caught bullying a younger girl by their tough and macho volleyball coach, the two face expulsion. But the coach offers them a choice, and they agree to a hardcore bondage and discipline session in the shower room of the gym locker room .. but who is really in control?