Craig Kreident, FBI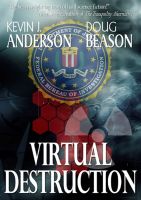 Virtual Destruction
By Kevin J Anderson & Doug Beason When a prominent nuclear-weapons researcher is murdered in a Top Security zone, FBI investigator Craig Kreident is brought in. Written by two insiders who have worked at Lawrence Livermore, Virtual Destruction is not only a gripping thriller and complex mystery, but a vivid portrayal of an actual US nuclear-design facility.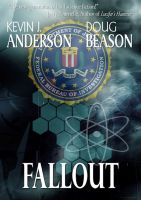 Fallout
Only the Nebula-nominated collaboration of Kevin J. Anderson and Doug Beason could masterfully blend hard-as-nails high technology with hard-driving intrigue to deliver such an explosive thriller. FBI Special Agent Craig Kreident—the unforgettable hero from Virtual Destruction—returns in this breathtaking tour de force of terrorism, cutting-edge technology, and raw emotional power.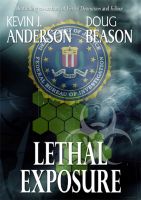 Lethal Exposure
By Kevin J. Anderson & Doug Beason. At Fermilab near Chicago, Dr. Georg Dumenico—a Nobel Prize candidate in physics—is bombarded by lethal levels of radiation from the particle accelerator. He will die horribly within days. FBI Special Agent Craig Kreident knows it was no accident—but he has to prove it, and the clock is ticking.