The Energy Chronicles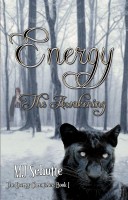 Energy - The Awakening
As teenagers, Brighton and Lilian live quiet, peaceful and uncomplicated lives in a remote mountain village called Four Mountains. Before they can explore their feelings for each other, a dark secret about Lilian's past rips their world apart. Brighton finds himself fighting for the girl he loves as well as his own life while simultaneously discovering an even bigger secret about himself.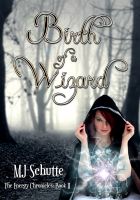 Birth of a Wizard
Brighton and Lilian, along with their children and two dear friends have crossed the western boundary in search of a new life. Just as it seems they will finally settle down, tragedy strikes and Brighton is forced to use his gift in order to save his loved ones. Brighton's actions earn him an unwanted reputation and cause ripple effects that will haunt them in years to come.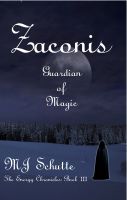 Zaconis - Guardian of Magic
Unimaginable danger awaits Brighton and Lilian as a mysterious stranger enters the kingdom in search of the legendary wizard. Brighton, Lilian and Mischief have to overcome great odds, battle fearsome creatures and draw on every last bit of their magic and willpower simply to stay alive in Zaconis – Guardian of Magic, the final chapter of The Energy Chronicles.