A Private Collection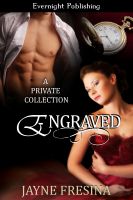 Engraved
A Private Collection When Adam Blackwood first lays eyes on the woman of his lusty fantasies, he's a young man with too much arrogance and not enough self-control. She rejects his clumsy advances and deeply wounds his pride. Six years later the wound remains, but other things have changed. He's grown up. She's widowed and alone. And this time, she wants something from him.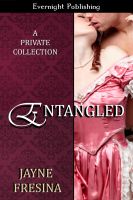 Entangled
A Private Collection Daisy Wellfleet needs a husband if she means to keep control of her grandfather's hotel. Lawrence Bailey, wounded in a mine explosion, needs somewhere to recuperate. For a marriage of convenience he sounds entirely suitable.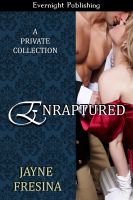 Enraptured
A Private Collection Harry Blackwood has a rule never to sleep with a woman younger than thirty. But he's also never been to a ball uninvited, stripped naked over tea in a quiet parlor, stepped inside a male bordello, been spanked by anyone other than his father, or become emotionally involved in another person's life. And within a few hours, all that will change.