Teen Wytche Saga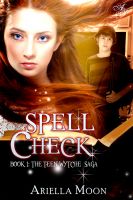 Spell Check
Can Evie get her mojo back in time to check a binding love spell gone horribly wrong?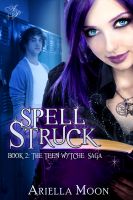 Spell Struck
Goth outcast Salem Miller believes her love spell failed until Aidan Cooper chooses her over the popular girls. But can she save her sister? Salem fears Amy's next suicide attempt will succeed. Magic brought Aidan. Maybe it can cure Amy. Salem's final hope lies within a grimoire nearly destroyed by a wrongful love spell. Was her rightful love spell enough to restore it?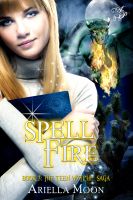 Spell Fire
While Ainslie's parents take a cruise to "work things out," she spends the holiday with her aunt and uncle, owners of a struggling occult store. Plunged into the world of fire fortunes, dragons, and an ailing spell book, Ainslie is well beyond her comfort zone. Then she meets Thor, a 17-year-old dragon shaman. He spikes her pulse and calms her OCD. But will she lose him once he discovers her past?