Evermore Codex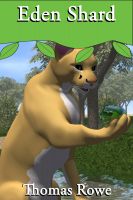 Eden Shard
Ever since the creation of Evermore, its animal residents believed that they would be forever separated from the world of man. It was not until centuries later that the two worlds would collide. Without warning, Cheshire Cougar, the Marquis of Cougars, finds himself face to face with two human teens who have found themselves transported to Evermore.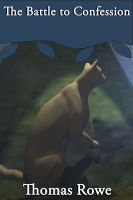 The Battle to Confession
Claws and whiskers! A spirit of uncertainty and unrest has settled upon the Cougar village. Cheshire Cougar, the brave and noble Marquis of Cougars, has been brought back from the Battle of Eastern Pass on a travois. The leader of the Cougar clan has lost his ability to smell out those enslaved to the dragon and the Council is scared.