Hell Cop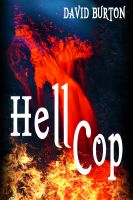 Hell Cop
Getter is a Hell Cop, hired to go into Hell and retrieve the soul of a 10 year-old girl sent down by purgatorial error. With Sneaker, a female Hell Cop, and various friends, both soul and demon, he only wants to retrieve the girl's soul and go home. But, whispers of prophecy tell of a war for control of Hell and that Getter will be important to Hell's destiny. Getter wants no part of any prophecy.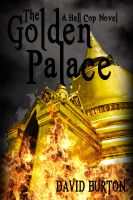 The Golden Palace
The exciting sequel to Hell Cop, The Golden Palace follows Getter and Sneaker, and the Scottish soul Gregory, on another adventure in Hell as they make their way to the Golden Palace to warn Satan that his Chief of Helland Security, Mephisto, is producing a secret army to take over Hell. As usual, Getter makes new friends and enemies. Sneaker, too, makes a new friend as Satan saves her life.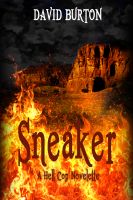 Sneaker
When Sneaker's friend Slip is trapped in Hell while retrieving a soul sent down by mistake, she rushes to her aid, at the risk of her own soul being trapped in Hell forever. A good friend could do no less. Sneaker is a Hell Cop. She works with Getter from the Hell Cop books, Hell Cop, and The Golden Palace. In this 17,300 word novelette, she's on her own.