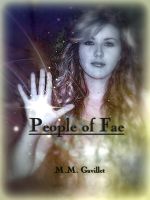 People of Fae
Lyssa never thought much about other worlds, magic or even the possibility of their existence, until her world along with a hidden past crashed into her quiet life. Toby had it all-gorgeous girlfriend,friends,family...Now he has dreams about Lyssa and saving her from danger even if it costs him his life. Eli never dreamed he'd be in an Avalon prison and betrayed all for the Everspell.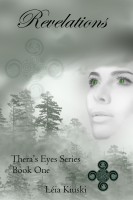 Revelations (Thera's Eyes Series Book 1)
Beth, was known inside the archery world as the youngest archer to win the nationals in all categories at the age of fifteen, repeating the feat the following year. Before reaching seventeen, she was the gold hope for the World Championship. But fate intervened and her life was thrown upside down when a plane crashed, killing her parents and putting her twin brother in a coma.