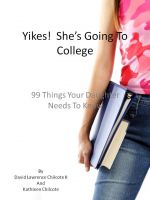 Yikes! She's Going To College
Every parent is so excited as their daughter heads to college, until they realize there are so many things they hope she knows. This short list of 99 most crucial, life saving items is a perfect going away present for her. The book is easy to read and divided into interesting categories that will help the young lady stay safe and be effective in her first year away from home.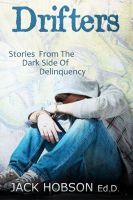 Drifters: Stories from the Dark Side of Delinquency
The world has changed… Teenagers exist in a different world than you grew up in. Video games, gun violence, sexting, and bullying have all exploded onto the scene, leaving many parents shut off from their children and vice versa. In that vacuum, too many kids gravitate toward darker temptations, but there is hope.