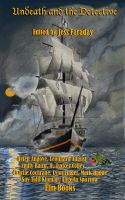 Undeath and the Detective: Nine Spooky Mysteries
Nine talented authors tackle these pressing questions and more, in Undeath and the Detective, the first collection of supernatural mysteries from Elm Books. Between these covers, you will encounter zombies, extraterrestrials, vampires, shape-shifters, and more than a few ghosts.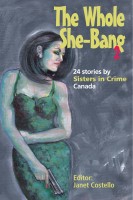 The Whole She-Bang 2
Sisters in Crime Canada presents 24 Mystery short Stories by 21 authors. Some are set in far flung locations, but most are set in Canada from Vancouver Island, Alberta and Ontario to the Arctic. They include settings and themes that are 100% current while others are drawn from the pages of history. They are traditional and noir, serious and serious and funny. A page turner beginning to end.